Ready for a Combined Limousine now?
Call us on 1300 362 501!
We have specialist consultants to assist you with your enquiries. You can call, book online or email us!
ABC Chauffeured Limousines
At your service
Our chauffeured limousines are able to transport you door to door with ease and reliability. Perfect for everything from having an evening out in Gold Coast without the stress of parking or driving to getting to your next business meeting in style.
Of course sometimes it's not about you, it's about taking care of others. When you simply need a safe and reliable transport service for the people you care about most, we are there for them too. At Combined Limousines we specialise in ensuring the people we transport are met and delivered safely wherever they want to go. With our point to point car hires in Gold Coast, simply select the pickup point and destination and we'll do the rest.
We provide true door to door car services in Gold Coast. This includes meeting them at the door rather than waiting on the street and ensuring they are assisted to their appointment, collected and taken back to their final destination, then walked to the door to ensure they are safely home day or night.
This is an ideal service for school children requiring safe transport to and from specialist appointments or after school events or for retired and the elderly who require medical treatment and need assistance from a reliable and courteous Chauffeur.
Handicapped, disabled and the frail are looked after with care and dignity. All assistance will be given with luggage, foldable wheelchairs, walkers etc, ensuring the journey with us is problem free.
If required we can provide a sedan with a fully enclosed trailer to transport excess luggage. It should be remembered that the wheel chair patron must be able to self transfer with assistance into and out of the vehicle.
For the concerned parent we are able to provide you with the appropriate child restraints. This service is provided free of charge, but needs to be booked in advance.
We also cater for funeral and remembrance services with dignity, discretion and compassion. Our specialist funeral transport consultant is available to assist you with planning, booking and co-ordinating the vehicles and Chauffeurs. We are here to assist you and your family to the funeral home, church or cemetery, then to the wake and home depending on your needs.
When you want a trusted and professional door to door service in Gold Coast, we are the ones to call.
Reliable, qualified Chauffeurs with local knowledge who can be trusted to get you safely to your chosen destination
Immaculately clean and well maintained fleet of stretch limousines, sedans, coaches and people movers with trailers
Ideal for transport to specialist point to point appointments and events day or night
Round trip bookings available to ensure you are collected and returned to your destination
Friendly, professional and courteous service you can rely on
Our door to door limo hires are available throughout Brisbane, Gold Coast, Sunshine Coast, and more. Call us today on 1300 362 501.
Elle Limousines
At your service
Elle Limousines is the stretch limousine luxury division of Combined Limousines and have been operating on the Tweed and Gold Coasts for over 20 years delivering wedding and special event transportation.
For weddings, school formals and all special occasions we focus on making your day run as smoothly as possible. Our fleet of beautifully appointed Holden Caprice luxury stretch, Ford Ghia LTD stretch limousines, super stretch Holden Caprice limousine as well as our sedans are immaculately detailed and presented for any event.
From the moment your courteous Chauffeur opens the door to your beautifully appointed vehicle to when you step out of the luxurious stretch limousine or sedan you'll be treated like royalty … and you deserve no less for your special occasion.
We can also make sure that the entire wedding party will be transported to the wedding venue, photography location and reception location as well as all your post wedding transfers. Because we have a fleet of limousines available in Gold Coast, we can tailor a total transport solution for your special day.
Also if you are looking for a specialised luxury limousine service in Gold Coast or school formals, gala dinners, a day at the races, night on the town, winery tour, birthday surprise, family celebrations, girls night out, trip to the casino, anniversary dinner, Elle Limousines are here for you.
You are guaranteed a luxurious trip to your destination.
Dedicated wedding transport consultant to assist and plan everything for you
Guaranteed to arrive on time
Experienced, courteous chauffeurs who pay attention to detail
A complimentary bottle of sparkling wine for bookings of 2 hours or more
Option of a wedding ceremony transfer with 15 minutes of photography time
Bring your own CD/DVD for us to play
Red carpet for you to glide onto
Classically appointed, leather interior, lighting and bar facilities
Bridal car decorated to match your theme including wheel covers
Coaches and people movers available to transport family and wedding guests
Elle Limousines are the ideal choice for weddings in Gold Coast or special events so that you can relax and make the most of any function you attend without the hassle of driving, parking or concern over getting home safely.
Book a luxury sedan or super stretch limousine in Gold Coast for your wedding or any occasion that requires a little touch of magic to enhance the experience.
Make every event remarkable with an Elle Limousines Chauffeur to get you there in style! Call us now on 1300 362 501.
Visit ABC Chauffeured Limos (GoldCoast)'s profile on Pinterest.
Queensland Corporate Transport
At your service
Our corporate transportation in Gold Coast is flexible enough to collect you at any time of day or night and privately transfer you in comfort and safety to your destination, be that home, the office or the airport. You can sit back and relax, or catch up on some work while we take care of the driving.
Specialising in Airport Transfers between Brisbane Domestic and International Airports, Gold Coast and Sunshine Coast Airports & all S.E.Queensland centres, Queensland Corporate Transport provides reliable, comfortable and hassle free NON-STOP transfers for business travelers.
This is especially important for fly-in- fly-out workers, conference attendees and business people who need a reliable, private transport service in Gold Coast that caters to their specific needs. We help you make the most of your time with us with our Chauffeurs proactively providing the level of service you require.
Our services are also perfect for groups; golfing getaways, fishing trips, family holidays, corporate events and transfers, convention transport, site inspection transport, Commonwealth Games transfers…we can provide the right service for you.
Our fleet of vehicles caters for all your executive requirements, no matter how small or large your travelling party may be. We can provide everything from luxury sedans, airport shuttles, or even stretch limousines to Gold Coast corporate travelers. With our business services, you and your luggage will be looked after by our experienced Chauffeurs who know how to take care of your business needs.
Depending on numbers, this executive transportation service may be more affordable than other travel options in Gold Coast and of course it is far more efficient and convenient! On longer trips our services will almost always be better value than other transport services.
If you are arriving by air or sea, your Chauffeur will meet you at the arrivals hall, clearly displaying your name, ready to assist you and your luggage to your private sedan, mini bus, stretch limousine or coach. All our Chauffeurs are accredited under stringent Queensland Transport legislation. We also have a high code of ethics and a level of expectation that goes far beyond getting you to your destination.
With over 20 years experience as a member of the Combined Limousines group, we are one of Queensland's most respected personal & corporate transport providers.
Sedans, Mini Buses and trailers, Coaches and Stretch Limousines available
Conference and event transport
Business and Corporate services
Golfing groups
Gold Coast, Brisbane and Sunshine Coast Airport Transfers
Corporate function transfers
Parties and groups
Casino Transport
Site Inspection Transport
State Of Origin, Queensland Reds, Gold Coast Suns and Titans event transport
GABBA Cricket and Suncorp Stadium events
Bluesfest, Splendour in the Grass, Blues on Broadbeach music event transport
Call us now on 1300 362 501.
Services
Going somewhere?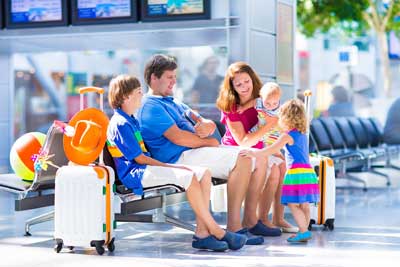 Business meetings, sporting events, corporate events and conferences, concerts, family holidays, weddings, school formals, winery tours, schoolies transfers, night city tours, specialist appointments, a day at the races, gala dinners, Gold Coast and Brisbane airport transfers, heading out with friends for a 'night on the town'…
Whatever your transportation needs, we are at your service.
You can rely on Combined Limousines.
You will be surprised at how competitively priced our private transport services are.
Our combined services save you time and take the stress out of travel, wherever you need to go.
Please select a service below for more details…
About Us
Whatever you need, we are at your service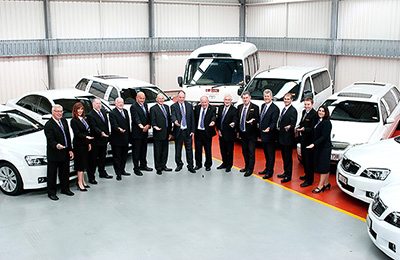 Over many years we have integrated a number of well known and respected transportation companies in Gold Coast, making us one of the longest established and largest Chauffeur driven limousine service providers in South East Queensland.
We provide a fleet of superb vehicles in Gold Coast from luxury stretch limousines to coaches, people movers, mini buses and sedans, all fully appointed and immaculate.
Our versatile, friendly and experienced Chauffeurs have been professionally trained and take pride in providing personal service like no other. They operate above and beyond the standard car hire service you expect. They know where you are to be picked up from, and where you are going in order to get you there on time. Our Chauffeurs also proactively respond to your needs, happy to have a friendly chat or to respect your need for quiet. We can assist with your luggage, keep you dry from the rain, provide you with travel updates, or tune in to the match, all depending on how you want to travel.
Our aim is to provide professional, friendly, quality limo service with a smile. Simply the way you like it.
After all, it's not about us, our vehicles or our Chauffeurs, it's about taking you where you need to go in a manner that exceeds your expectations.
Operating 7 days a week, 24 hours a day
Accepting most major credit cards and Cabcharge
Dedicated event consultant available to tailor a package for you
Gold Coast Airport Transfers
Sedans, people moves & trailers, coaches and stretch limousines in Gold Coast
Special corporate event, business traveler, and convention services in Gold Coast
Children's seats provided free of charge when you book in advance
Gift vouchers available
All our vehicles are smoke free
Specialised services on request e.g. parcel collection, roses, sparkling wine, chocolates…
Transporting sporting equipment including golf, skiing, surfboards…
Combined Limousines has three divisions to make it as easy as possible for you to book the specific service you need…
Combined Limousines